Host location:
Cocos Keeling
Duration:
day/week Charters and cruising
Start Time:
07 August 2022
Finish Time:
20 August 2022
CRUISING AROUND COCO'S KEELING ISLANDS
The journey will start from Cocos Keeling's West Island where we will welcome you onboard Eve. Prior to your holiday we will also be designing an itinerary to accommodate your ideal cruising holiday, so we have a plan for when you arrive.
Coco's Keeling is made up of 2 coral atolls which are surrounded be 27 tiny islands with white­-sand beaches, palm trees and lagoons. The West Island has an airport and a visitor centre. Across the lagoon, the Home Island Museum explores the culture of the resident Cocos Malay people. To the north, the isolated Pulu Keeling National Park has bird colonies and a shipwreck.
The waist deep, warm, flat crystal clear-blue waters offer the perfect conditions for beginners that want to learn kitesurfing in a safe environment. Experienced riders will love the flat and spacious conditions to practice new tricks and to explore the lagoon during long down winders.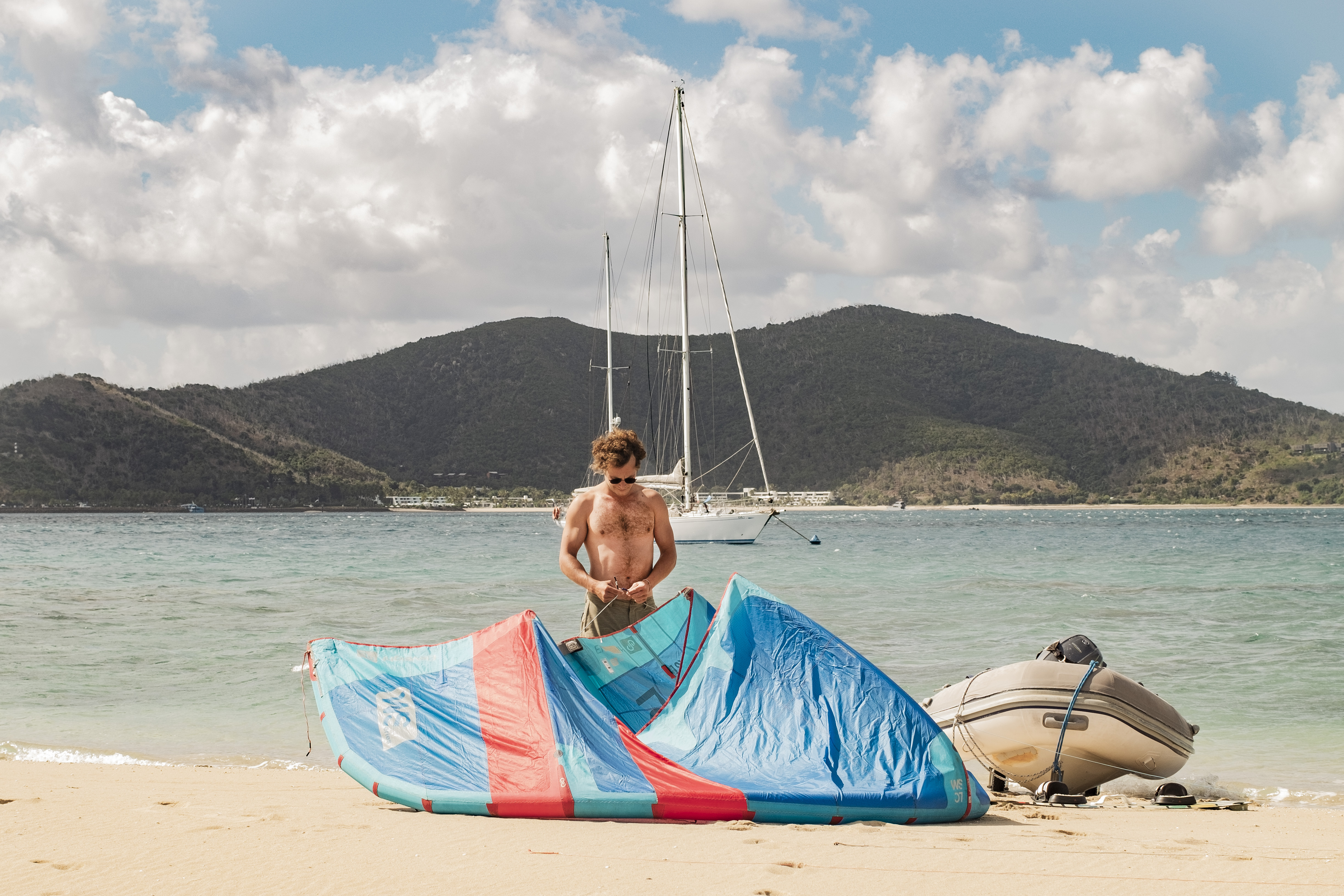 There is two main surf breaks. THE SPOT – Which is a beginner wave , peaks left and right. And THE SHACK –an intermediate wave, which is a clean left and works best at mid tide.
If you're after a kitesurf, windsurf or literally any other watersports oriented holiday head onto this page.
AIRPORTS and TRAVEL LOGISTICS
If you are worried about getting to and from the boat, don't be! Closer to date we will let you know exactly what marina we are berthed in and we are always a phone call away if you get lost.
There is an airport on the Main Island , so you might want to plan your air travel from our arrival and departure location in advance before setting sail.
COCOS KEELING Airport- it is a small airport on the West of the Island
Eve also has a fabulous tender which we will use to get to and from the boat when we arrive in places which are a little more remote.
HOW TO JOIN
In order to secure your spot on board Eve we will ask you for a 50% deposit, no matter what event your are partaking in, whether that be cruising, racing or participating in passages. We will then ask for the rest of your invoice to be paid off 3 weeks, at the latest, prior to your departure.
We recommend to plan between 7 to 8 days onboard which will give you the time to completely disconnect and enjoy living on this exceptional boat. About the boat .
What's Included
Live Aboard Charters
Crew of two
Safety equipment ( PFD, harnesses, PLBs)
All meals Included
All boat costs included
B.Y.O
Toys : Wing Foil, 25hp tender, Snorkel/fins, inflatable SUPx2, hammocks
Beddings
3x double cabins
If you have any questions or queries don't hesitate to get in touch. Email us at info@swanningaround.com or you can call +61 407009603 or +61 431926706 and talk to our Eve Crew directly!