Ocean Passages
The ultimate mile builder experience.
From the cold gale force wind of the Southern Ocean to the warm and smooth ride in the trades, you are guaranteed varied sailing conditions and some navigational challenges en route. For those seeking to gain miles and offshore experience for Yachtmaster certification this is an invaluable experience.
See upcoming passages at explore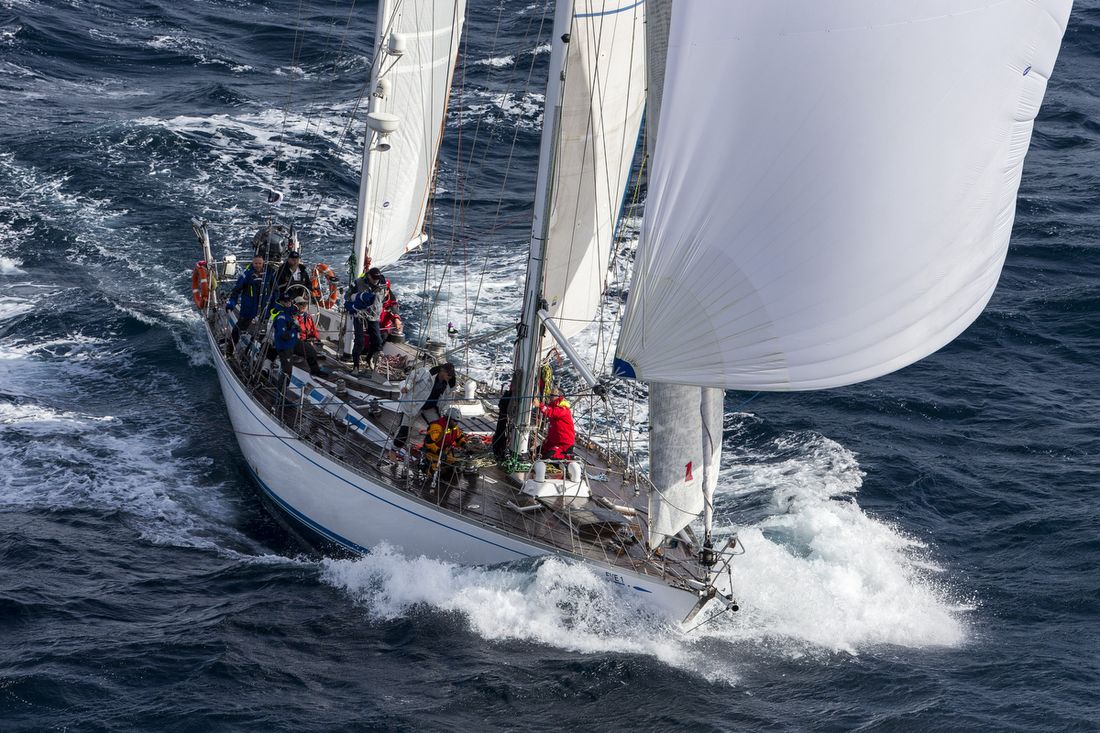 What to expect onboard Eve
During the passage, you will learn to master:
Pilotage and passage planning
Watch systems and leading
Boat handling in all conditions
Sail planning and trim
Safety equipment and procedures
Offshore navigation
Preparing for heavy weather
Man overboard procedures
Watch keeping/night passages
Crew management and the role of the skipper
No formal qualifications are required however for any ocean passage more than 600 miles, we are asking that all crew have completed at least a 200 mile ocean passage without seasickness.
We will organise 3 days of training to familiarise the crew with the yacht, safety equipment and procedures, and role on board. We also recommend you complete an Offshore Safety and Sea Survival course before you go. Please contact us for further information.
We will be 3 experienced professional sailors onboard who will gladly take your offshore sailing skills to the next level. We are here because we want to share our love of the open sea on one of the best ocean boats ever built.
Come aboard Eve and experience the thrill of surfing with 37 tons of boat, or the bliss of gliding in the trades at a constant 10 knots of boat speed effortlessly.
Challenge Package
Your crew package includes:
all meals onboard
accommodation onboard
your Eve crew shirt
marina fees
the use of a PFD (personal floatation device), PLB (personal locator beacon) and a safety tether
your bedding, a pillow and towel is also included along with suncream.
Your crew package excludes:
accommodation ashore
meals ashore
flights and transport to and from departure and arrival ports and visas
alcohol
toiletries
clothing and wet weather gear - Contact us for preferential prices with our partner Zhik Australasia
Fuel, which will be recharged at cost on arrival at the destination port.
It's always recommended that you book flights with date flexibility in case of unforeseen changes due to weather or schedules.
Keen to do a regatta on Eve that isn't listed above?
Just
contact us
and we'll make a plan!