Regattas
The S&S Swan 65 is a timeless racing yacht with an impressive pedigree. A sister ship won the first Whitbread round the world race (now known as the Volvo Ocean Race) in the 1970s. But despite her age, the Swan 65 is still competitive with an IRC rating of 1.1. Eve has achieved podium position in regattas such as Hamilton Race week.
Contact us today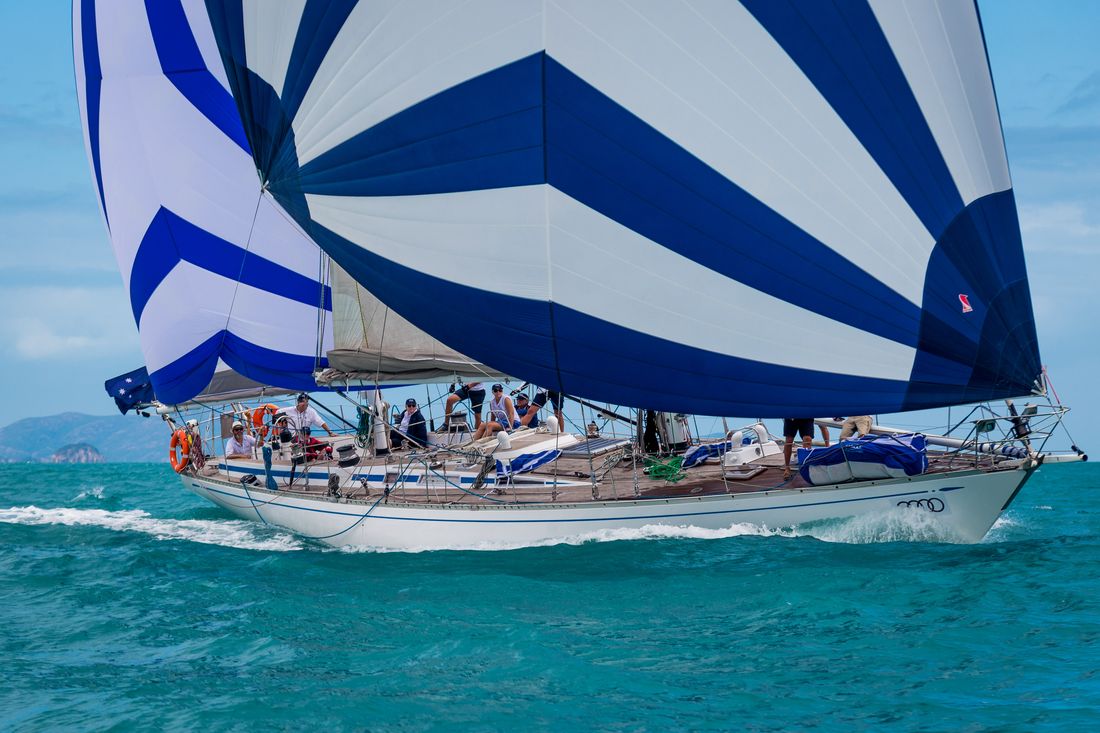 She is equipped with a complete racing sail wardrobe and is certified for category 1 ocean races.
Doyle Stratis mainsail with 3 reef points.
Hydranet Mizzen sail
1 Carbon headsail, \#2 and \#3 Hydranet headsails
Carbon Code Zero from Hood
Doyle Stratis yankee
Carbon staysail
A2 Assymmetric Spinnaker
S1 and S2 Symmetric Spinnakers
Mizzen Staysail (like a small assymetric on the mizzen)
Superbly equipped with modern instrumentation and route planning systems:
B&G H5000 instrumentation with 7 displays
Raymarine autopilot, Helm and navstation plotter
Radios including HF, VHF, AIS, and hand helds
Iridium and Inmarsat Satellite systems
Mast mounted 4G with Wifi - provides high speed data up to 30 miles offshore
Expedition route planning & navigation software
And, on offshore races you'll race in comfort and safety with:
Full category 1 ocean racing compliance
9 berths with full sprung mattresses
Deep freezer and large galley with sufficient capacity to feed a racing crew very well!
Keen to do a Regatta on Eve that isn't listed above?
Just
contact us
and we'll make a plan!