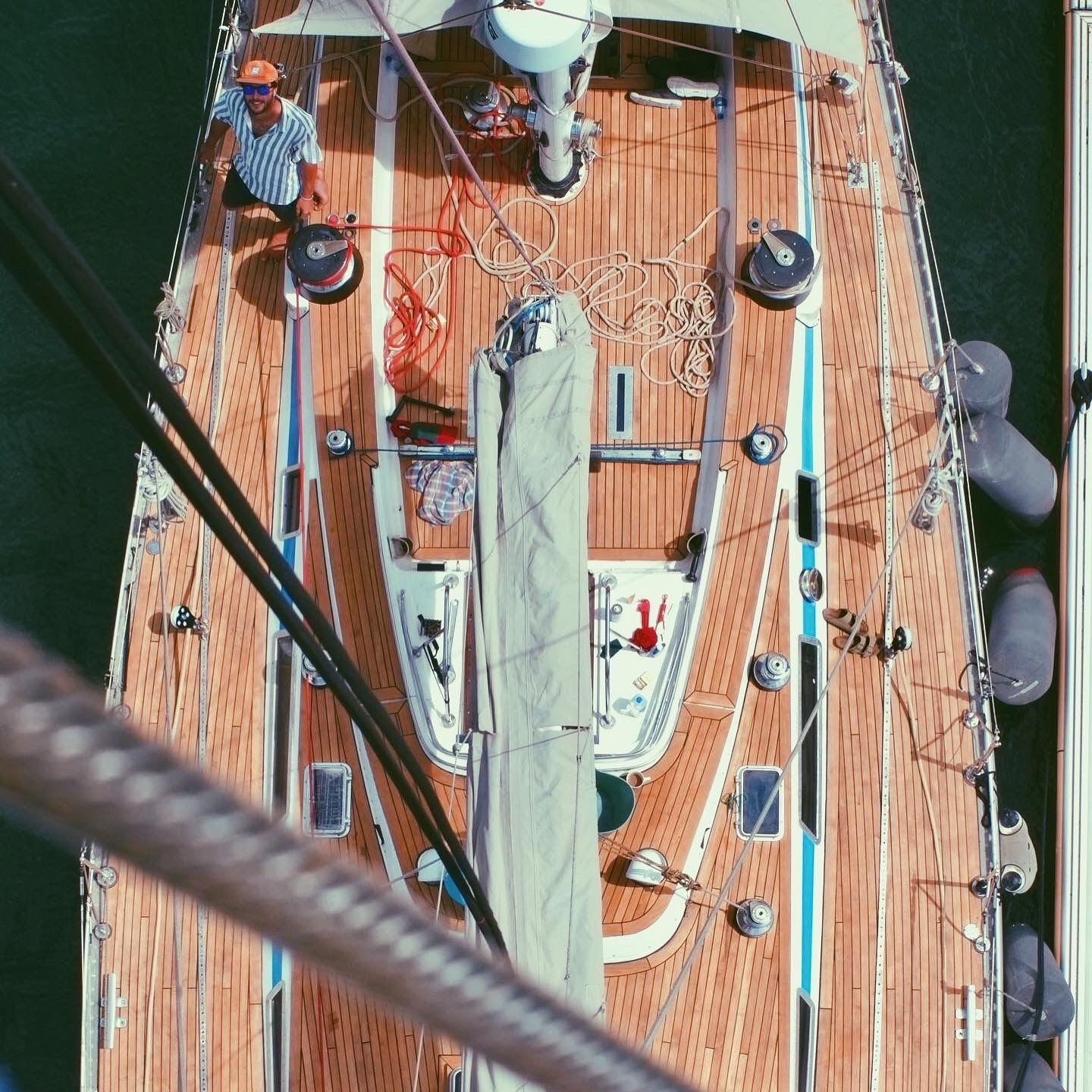 Bali Deck Refit
BALI
Deck refit , let's get to work ! -
We motored into the port of Bali on a hot, calm, glassy morning. As we docked up we were greeted with a large case of beers and the clearance was done within an hour of arrival. The authorities were very polite, removed their shoes when boarding the boat and took a lot of photos and copies of every bit of paperwork they could find. The deck team arrived ( about 8 of them ) the following day with chisels, hammers and crowbars to start removing the old 27year old teak deck on Eve. They were working really fast, so we got into it straight away and removed all the deck gear within a couple of days. We spent 3 months in Bali, sweating underneath a couple of tarps in the local marina. 7 days a week of persistent labour from docking up to setting sail again.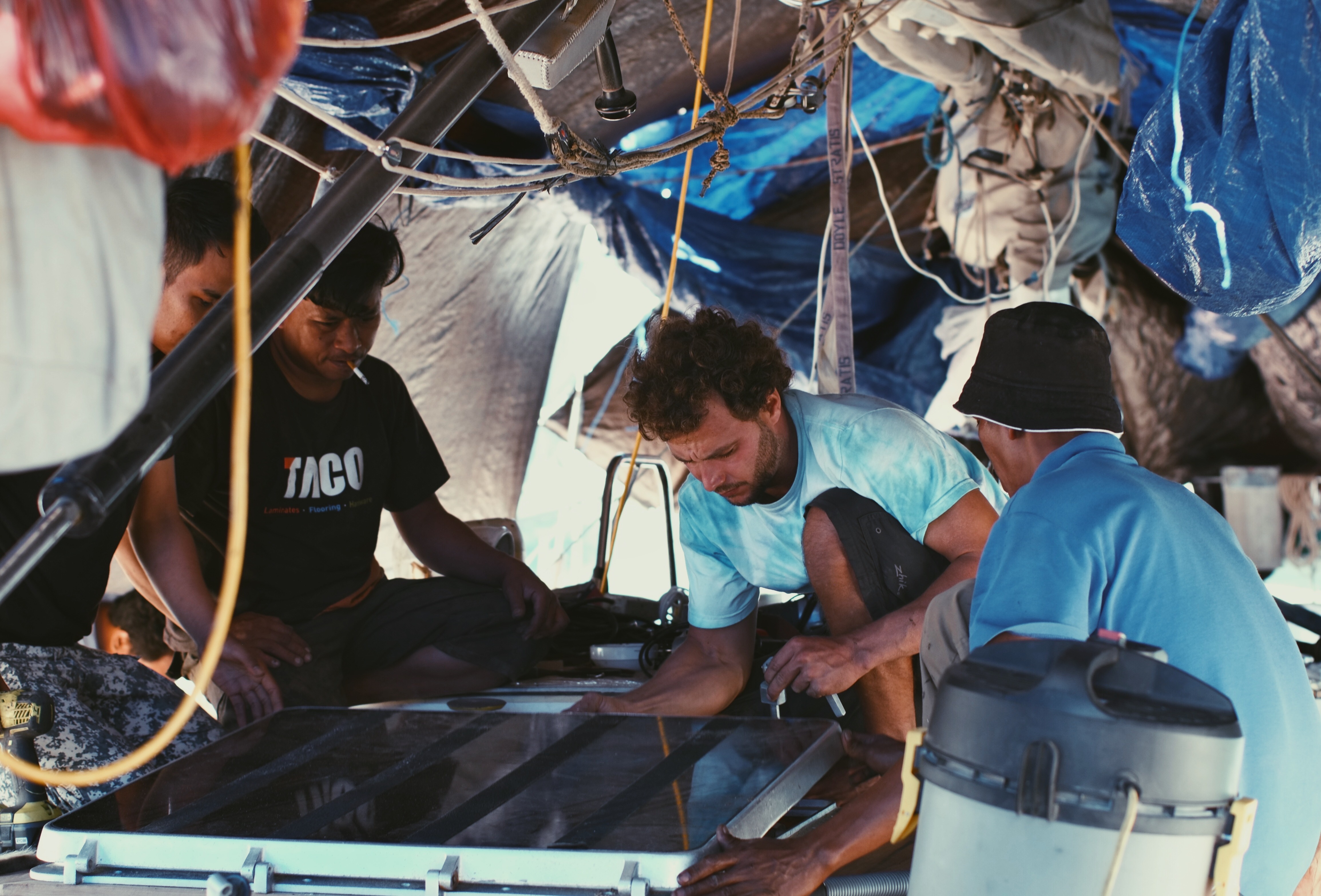 Myanmar (Burma) was our initial choice for refitting the boat, but due to local wars and its lack of safety in this current time, we opted for Bali, as it was much cheaper than working in Australia, and of course there's good surf so Ben and I could have some quality time surfing amongst the chaos of bolting jib tracks and winches back onto the deck. We spent hours whizzing around the island on scooters, trying to find materials for the boat. There was only one shop on the island that sold good quality bolts and nuts, so evidently we became quite local there. Major Boat refits aren't that common in Bali, so it took us a long time to work out a good system. Even finding oil for the engine was a mission !
However we were blown away by the hard work of the locals, and ended up forming a great friendship with our team onboard. They said we were the first clients to get our hands dirty and interact with them during a job, so we had many laughs and late night finishes trying to get the job done. Although their lack of tools was noticeable, the outcome of the deck was beautiful. Watching them cut down the huge Teak tree trunk in their back garden to then lay it on 65ft worth of boat was a work of art!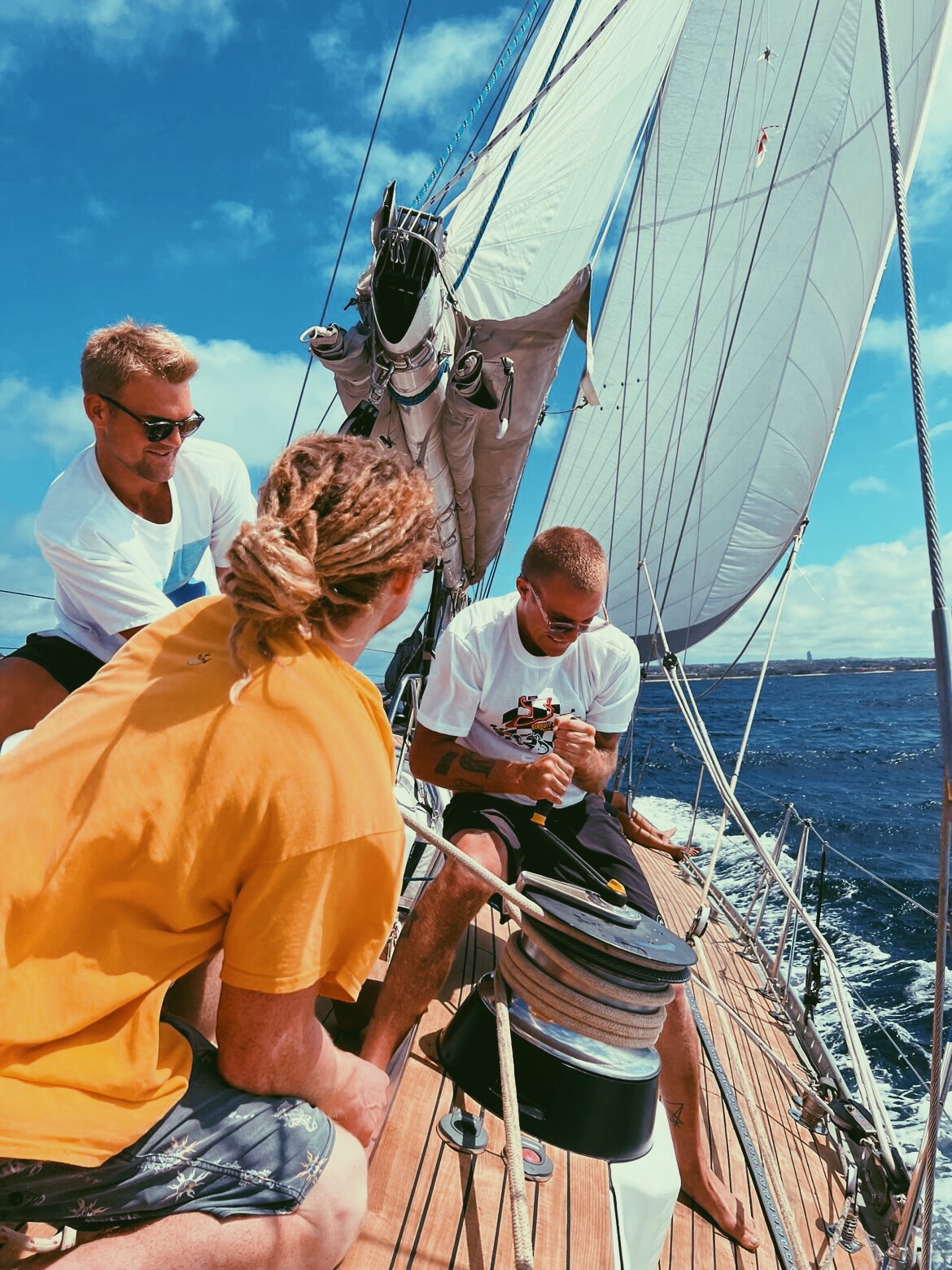 After 3 hot months in Bali, the new deck was complete. We took Eve out for a quick sea trial, to set the rigging, and then welcomed on board our new crew for the next passage across the Indian Ocean. We had 3 extra crew fly from all over the globe in order to join us for this ocean crossing. They made their way from Australia, France and America to meet the boat in Bali. Ben and I were extremely tired after the refit and were happy to be sailing again so we could set the boat on a course and relax for a few miles…
Meg Niblett, May 2022