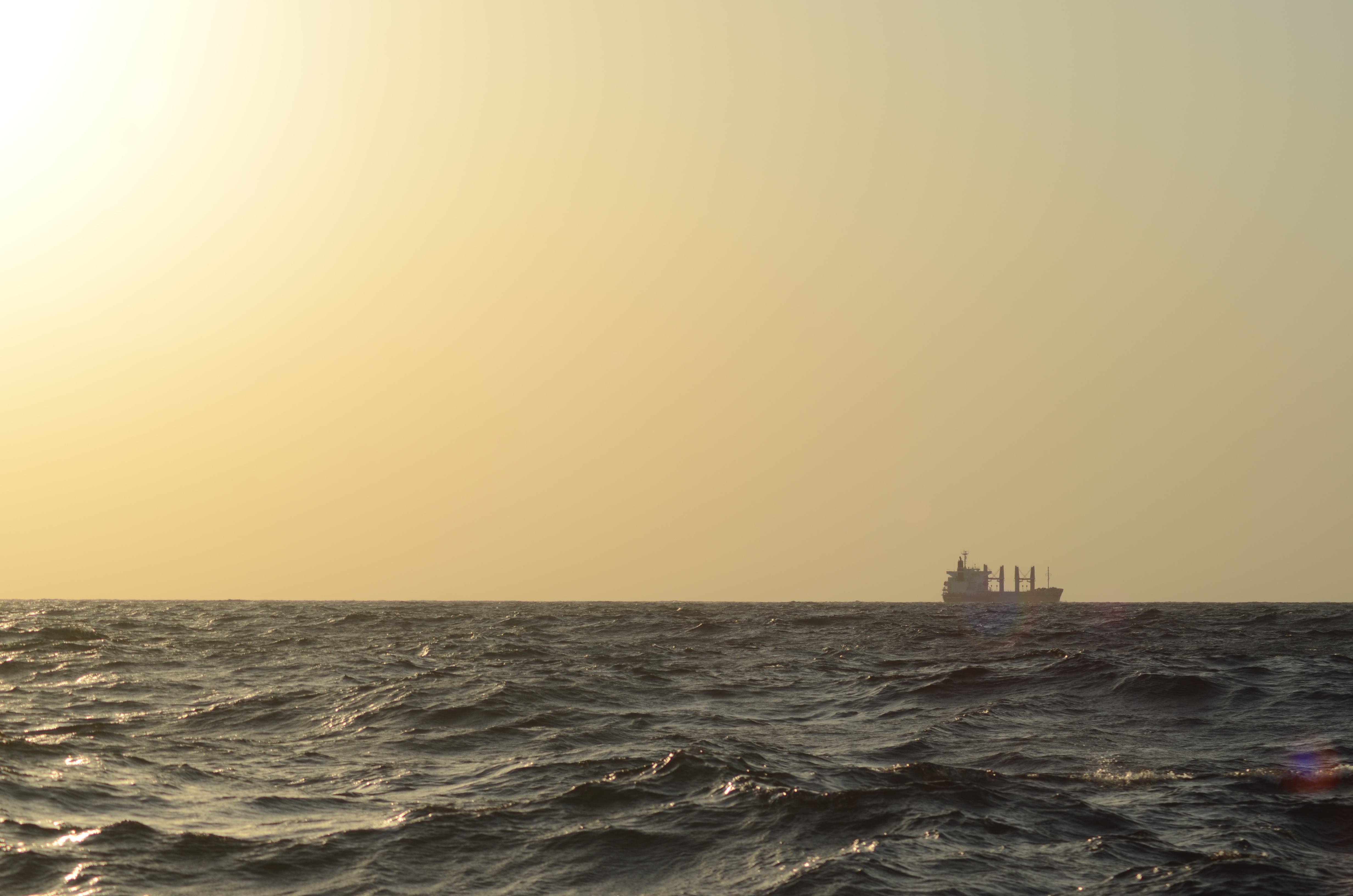 The Red Sea
Djibouti to Suez - 12 days - 1200nm
For the next passage we only had 3 people onboard. On one quiet morning motoring through the red sea, we saw a whale shark just skimming the surface of the glassy water as Eve glided passed. It was all of our first time seeing a whale shark, so we decided to follow it around for a few minutes in awe of its beauty. After getting a good look at the shark we said our goodbyes and left it in peace to enjoy the sunshine.
But that was not the highlight of this trip. It happened one morning while Meg was handing over her watch to Ben at sunrise, just past the 'Bab el Mandeb' straight. We were running downwind at 9 knots in a solid 20 knots of wind, with the full main up and a poled out headsail when we saw a tiny wooden, long boat coming directly across to our port, in a collision route with us. They decided to cross behind but came close to our stern. There was three of them onboard wearing bright yellow raincoats, completely soaked through with salt water from the waves crashing over the bow. They started waving at us intensely, until one of them stood tall, and held up a baby goat like a trophy on the bow of the boat. We couldn't believe what we were seeing, and quickly became just as energetic as they were and ended up sharing a moment of screaming and waving at each other with pure excitement.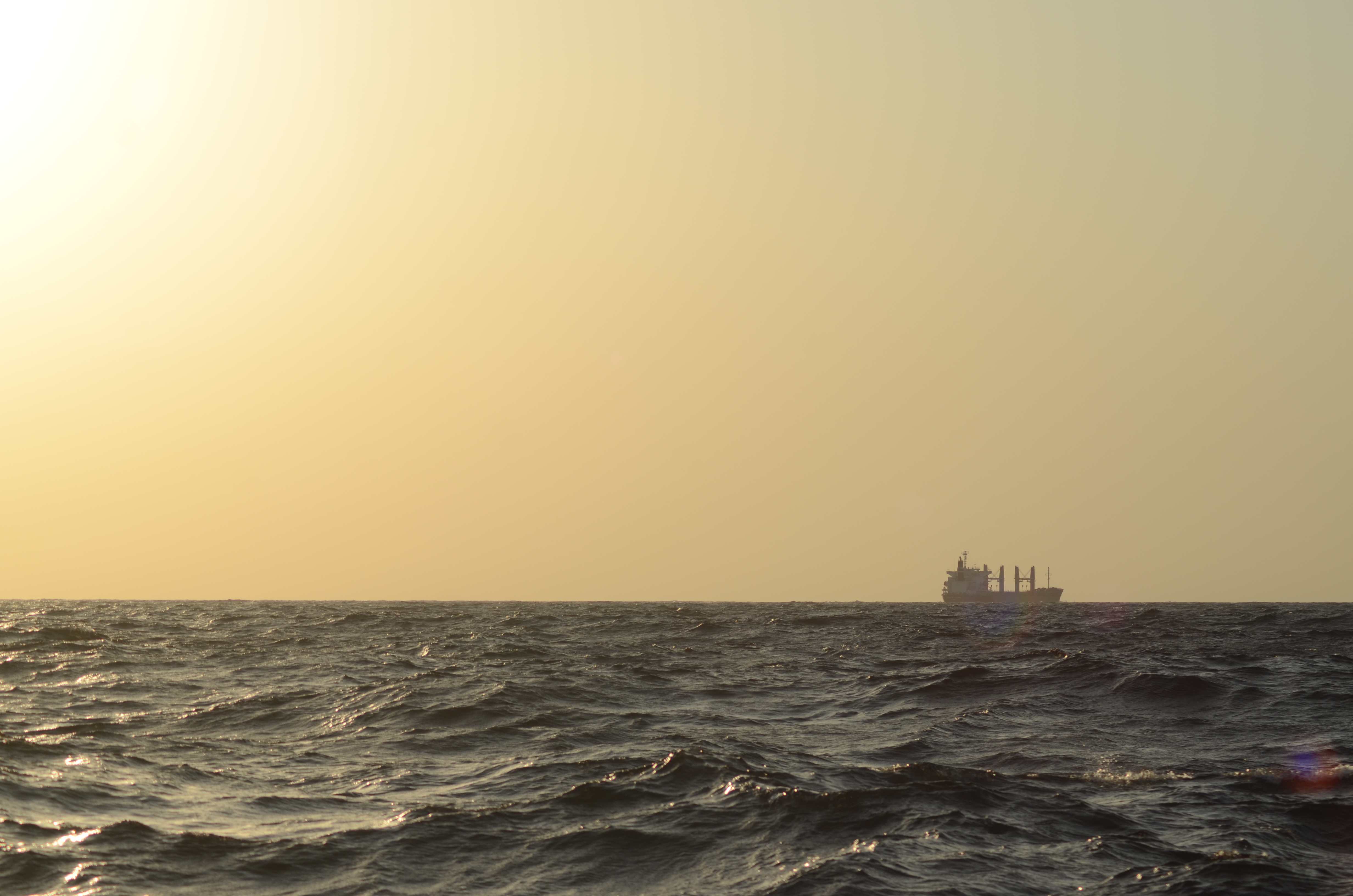 ARRIVING IN SUEZ -Once we got up to the golf of Suez, only 12nm wide, we were shocked by how busy and fierce this stretch of water was. Within the Gulf, there was a shipping channel only 5NM wide which lead the worlds cargo ships to the Canal. We had up to 30 knots up the nose and some very short chop with wind against current. We were going from 7 knots down to 2 knots of boat speed, way too often for anyones comfort. On either side of the shipping channel there was lots of uncharted reef and oil rigs, so navigating against the wind and swell trying not to get in the way of the cargos, whilst dodging the sea mines proved to be quite difficult. This scenario forced us to tack every two hours for over 48 hours.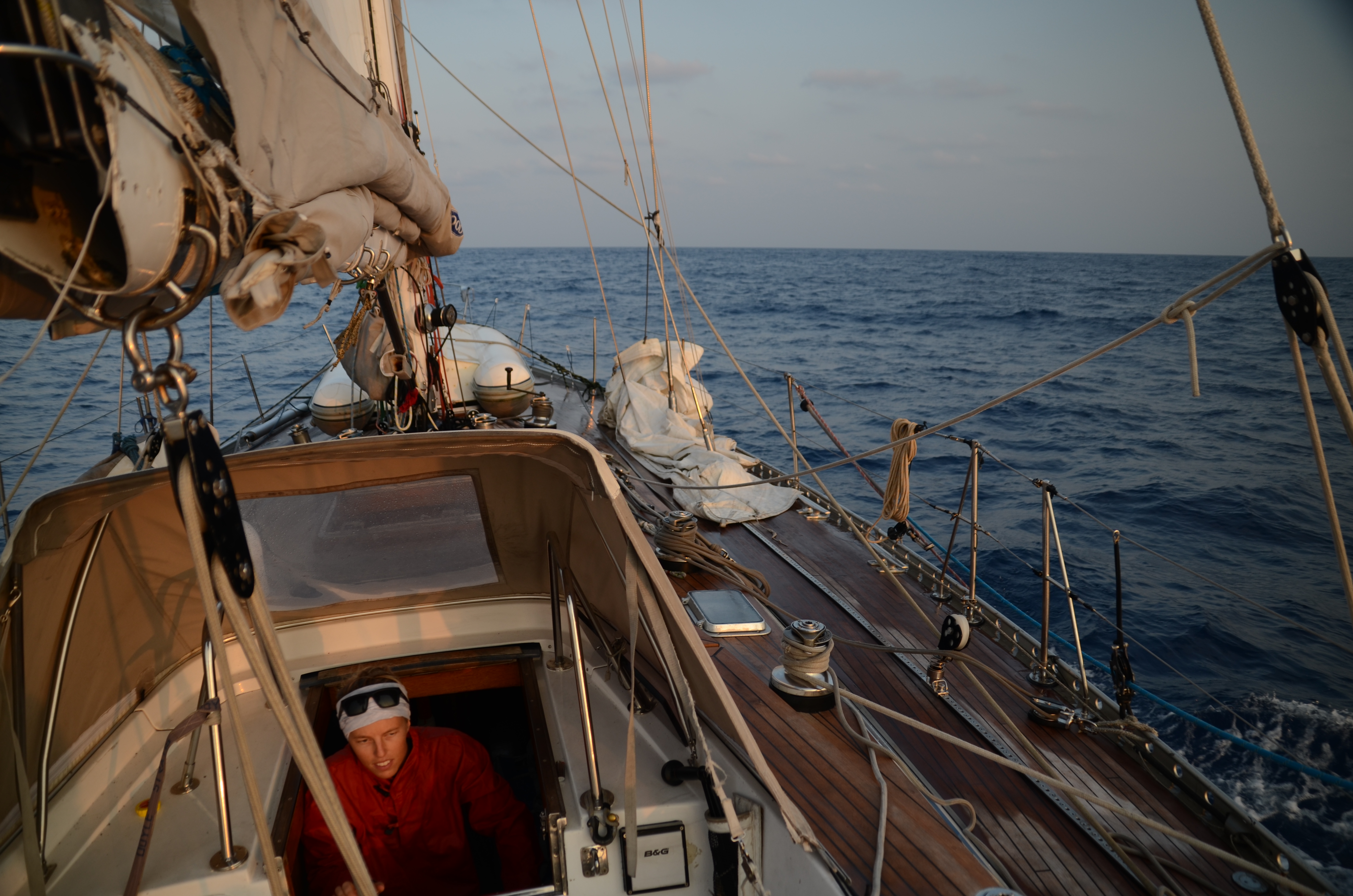 The arrival tacking upwind into Suez with all the Northbound fleet of ships was longed for throughout the last 24hours of sailing and was a huge relief when we finally made it just before dark. All the ships were waiting outside the channel for the southbound convoy to finish their crossing, so we dropped our sails and did the same . The images of all the boats on our AIS were surreal ! Being surrounded by all these massive vessels was quite intimidating and made EVE feel extremely small. Normally we try and avoid big ships on the water… Not point straight towards them!
Meg Niblett, Oct 2022