Cruising the Seychelles
AUD 10000 / Double Cabin - FULLY BOOKED

Euro 6500 / Double Cabin -FULLY BOOKED
Host location:
Seychelles
Duration:
8 days Sailing Charters
Start Time:
08 September 2022
Finish Time:
16 September 2022
CRUISING THE SEYCHELLES
Come and explore the Seychelles with us!
Probably one the the best sailing holiday to be experienced
Seychelles, one of the world's smallest countries, is composed of two main island groups: the Mahé group of more than 40 central, mountainous granitic islands and a second group of more than 70 outer, flat, coralline islands. providing us with some great diving and snorkelling spots .
The journey will start and finish from the main Island of Seychelles, Mahe, from the Port Victoria where we will be designing an itinerary to accommodate your ideal cruising holiday. If you're after a kitesurf, windsurf or literally any other watersports oriented holiday head onto this page.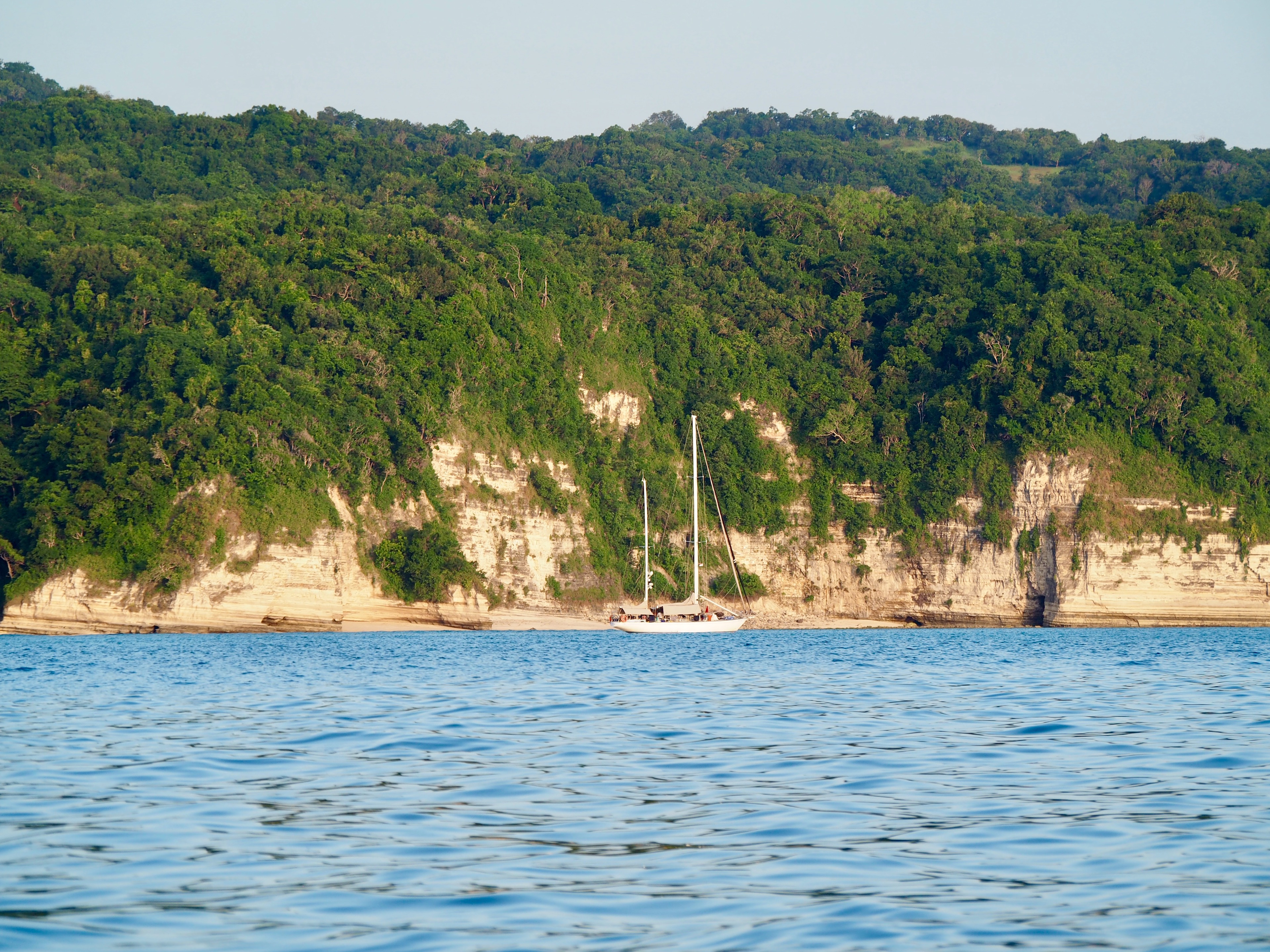 Suggestion of itinerary:
Day 1: 1h sail to St Anne marine park
Turquoise water anchorage, colourful reef, lots of turtles and even dolphins cruising the spot.
Day 2: 3h sail to Cousin Island - lunch stop, night in Anse Lazio
This protected nature reserve is home to the Aldabra giant tortoise and Hawksbill turtles. Great secluded spot for a lunch stop before a quick hop to the well protected anchorage of Anse Lazio, ranked one of the best beach in the world.
Day 3: 1h sail to Curieuse Island - lunch spot, night in Anse Volbert
One of the only two places in the world where you'll see the Coco de Mer palm.
Day 4: 1h sail to Baie St Anne
Cruise along the coast of Praslin and pull up into a nice sleepy village where we can enjoy a nice sunset in the Indian Ocean, some drinks and dinner in the town local restaurants.
Day 5: 1h sail to la Digue Island- la Passe Anchorage
Step back in time on this carless island with some lunch spots accessible less than an hour boat ride away.
Day 6: 1h sail to Felicite Island - Marianne Island
Privately owned island less often visited by yachts, felicity Island offers a nice snorkelling ground and Marianne is considered one of the best diving spot in the world.
Day 7: 3h sail to Mahe Island - Beau Vallon anchorage
Back to the mainland, explore the low key village, local bazar and a nice snorkelling spot.
Day 8: 2h sail back to Port Victoria
After a nice coastal sail, we will aim to be back to shore by 1 pm.


Our crew Meg and Ben are keen Fishermans , kitesurfer, winfoiler and surfers. They'll be pleased to take you to the good spots, share their tips and orientate the cruise toward a specific activity.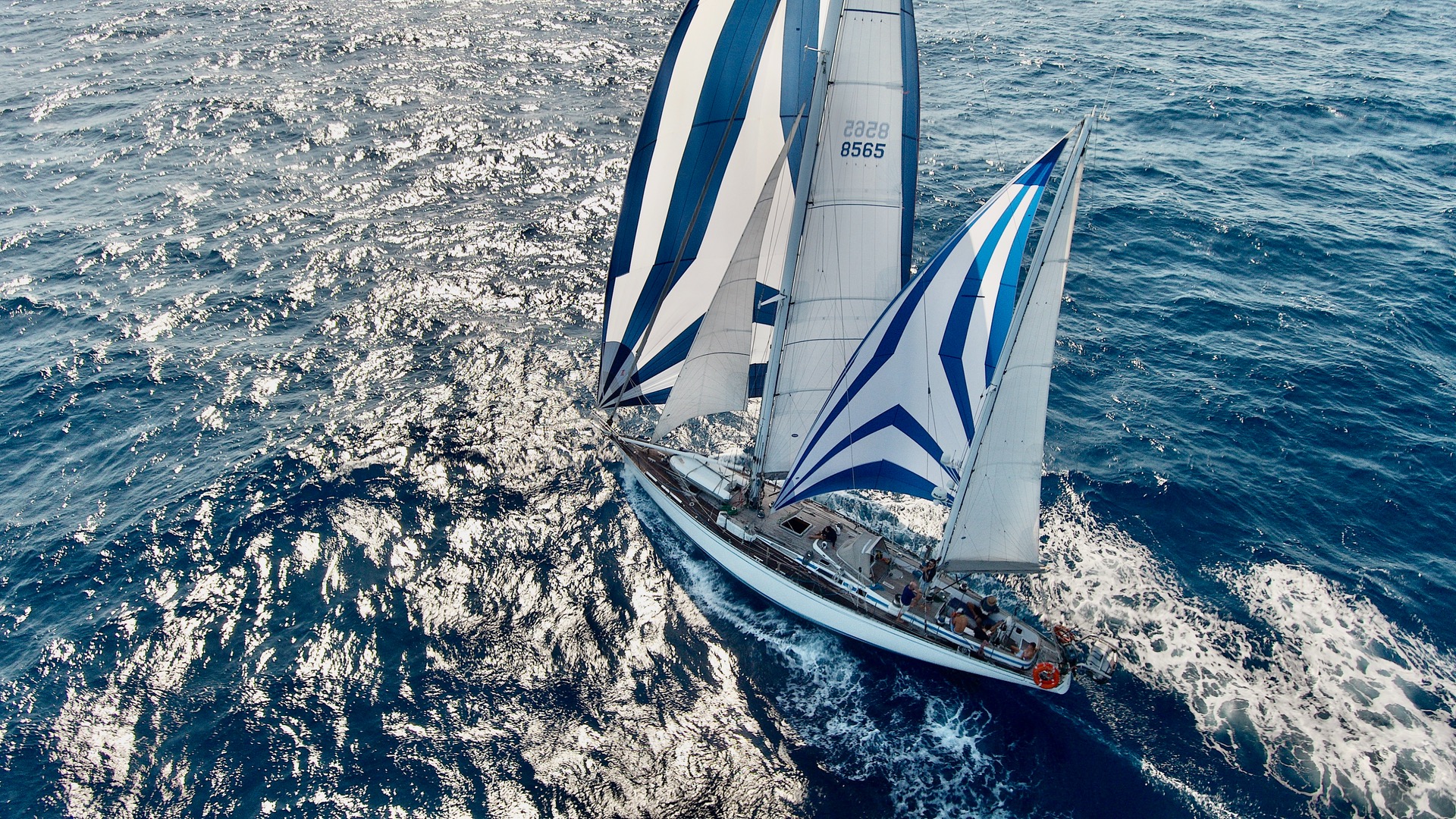 The wind conditions are ideal for some watersports activity as well as some high sensation sailing onboard Eve from one anchorage to the other.
AIRPORTS and TRAVEL LOGISTICS
If you are worried about getting to and from the boat, don't be! Closer to date we will let you know exactly what marina we are berthed in and we are always a phone call away if you get lost.
There is an airport on the main island , so you might want to plan your air travel from our arrival and departure location in advance before setting sail.
SEYCHELLES – Seychelles international airport on the East Side of the island.
Eve also has a fabulous tender which we will use to get to and from the boat when we arrive in places which are a little more remote.
HOW TO JOIN
In order to secure your spot on board Eve we will ask you for a 50% deposit, no matter what event your are partaking in, whether that be cruising, racing or participating in passages. We will then ask for the rest of your invoice to be paid off 3 weeks, at the latest, prior to your departure.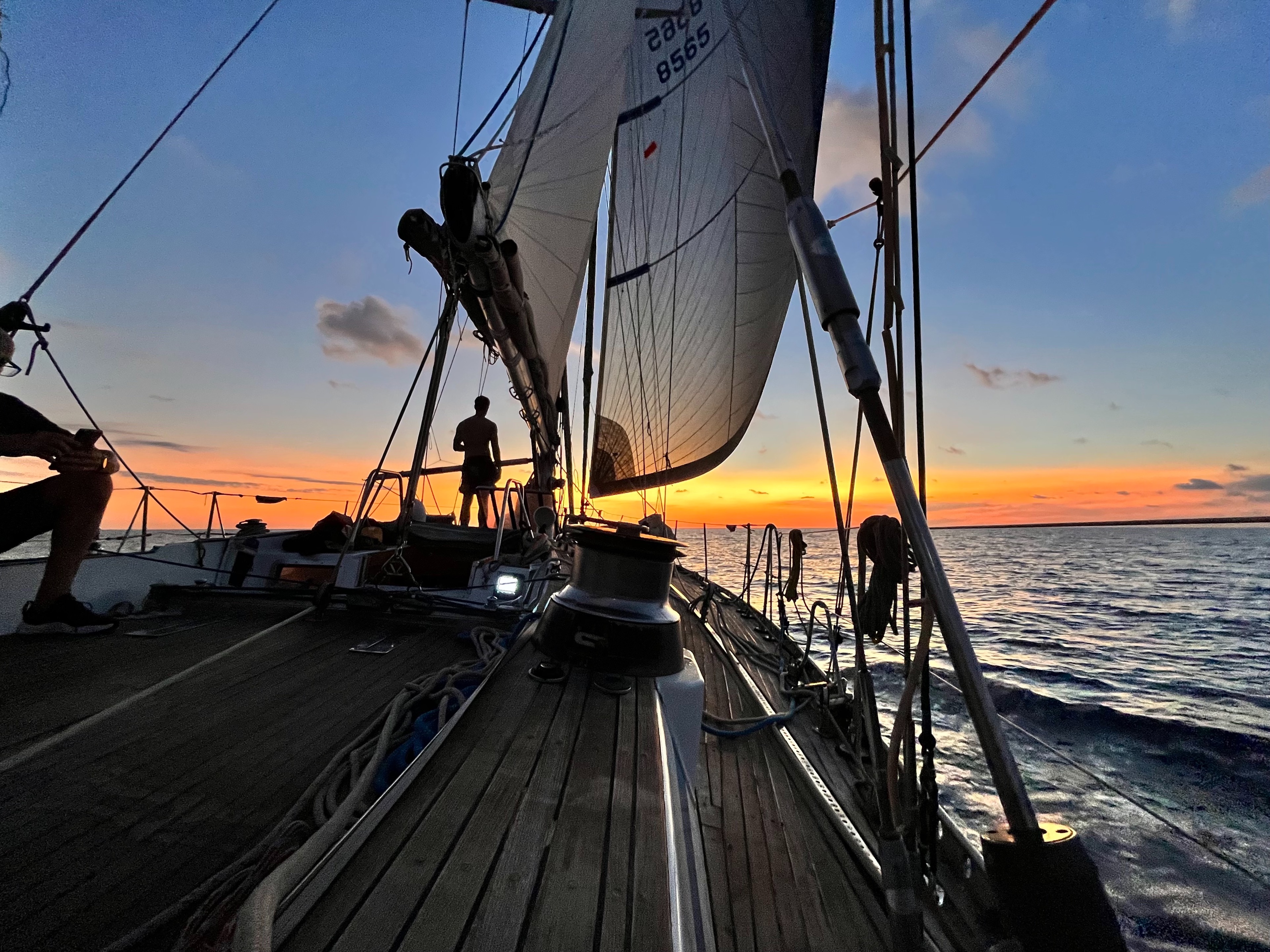 What's Included
Live Aboard Charters
Crew of two
Safety equipment ( PFD, harnesses, PLBs)
All meals Included
All boat costs included
B.Y.O
Toys : Wing Foil, 25hp tender, Snorkel/fins, inflatable SUPx2, hammocks
Beddings
3x double cabins
If you have any questions or queries don't hesitate to get in touch. Email us at info@swanningaround.com or you can WhatsApp call +61 407009603 or +61 431926706 and talk to our Eve Crew directly!