Watersport Charters
Are you looking for unique surf & kite trip with your mates? South Pacific Islands such as Fiji, New-Caledonia or Tahiti are world-renowned, not just for their beauty and consistency but also for their huge array of activities on offer including snorkeling, diving, kayaking, paddle boarding, surfing, kitesurfing, foiling, sailing… the list goes on; which make it the perfect adventure for families, friends, travellers or water sport enthusiasts.
Join us now for incredible holiday.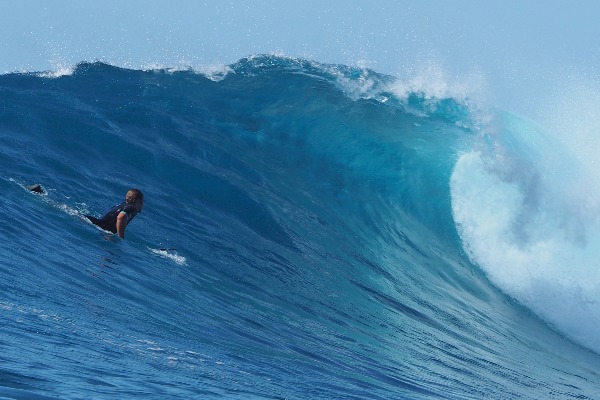 The South Pacific Islands are exposed to the blessed Tradewinds, a consistent breeze blowing from the SE from 15 to 25 knots most days of the season, dying off at night during the winter month almost assuring a glassy surf in the morning and perfect windsurfing/kiting conditions in the afternoon.
Ben, your captain and Surf/Kite guide, is an experienced surfer, windsurfer and kiter and has good local knowledge of both the weather and the surf breaks. Depending on your surfing abilities and the weather conditions Ben will take you to the best spots. On top of that, we've got a very comfortable dinghy powered by 25hp to quickly zoom from a protected anchorage to the spots with all the gears and riders.
Other activities include: - relaxing on uninhabited coral islands with white sand beaches, snorkelling in the lagoon or on the barrier reef, fishing….
We have 2 inflatable paddleboards and for the flat and windless day we can use the dinghy to do some foil training or scurfing.
With a maximum of seven guests and two crew, you'll receive a unique experience on this classic swan 65.
A week or ten days, just let us know what you prefer and each trip will be based on your specific interests!
Check out our upcoming cruising location for 2020 and 2021 at explore
New Caledonia
Tahiti
The Tuamotus
Marquesas Islands
Society Islands
Fiji